Participate in the 2023 Survey
The NAMIC Property/Casualty Compensation Survey, produced in conjunction with Aon, serves as a key resource in helping insurance companies ensure their compensation packages are aligned with current market conditions and performance. The 2023 survey opens for data collection in mid-January. Visit this page later for more updates on this survey and the kickoff webinar.
PLEASE NOTE: YOU MUST PARTICIPATE IN THE SURVEY DATA-ENTRY PROCESS TO RECEIVE REPORTS.
To PARTICIPATE
Click below to contact Aon's Shelley Freitag about signing up for the 2023 initiative.
THE REPORTS
Data is collected for two different survey reports in this initiative. The P&C General Insurance Survey covers core insurance-specific positions such as underwriting, actuarial services, claims operations, insurance sales, and more.
The Insurance Infrastructure Support Survey covers functions in communications, marketing, legal, technology, human resources, finance, and other business administration roles.
PRICING
NAMIC members receive significant discounts on the individual reports and can enjoy even more savings by purchasing the bundled options. Below is 2023 report pricing:
Survey

Type

NAMIC Savings

Survey Price

Select Cut

Bundled P&C Gen and Infrastructure Support *

NAMIC Members
(more than $50M DWP)

32%

$4,250

--

NAMIC Members
(less than $50M DWP)

61%

$2,500

--

Non-Members

0%

$6,400

--

P&C/General Insurance Survey

NAMIC Members
(more than $50M DWP)

26%

$2,100

$1,100

NAMIC Members
(less than $50M DWP)

58%

$1,200

$800

Non-Members

0%

$3,000

$1,750

Insurance Infrastructure Support Survey

NAMIC Members
(more than $50M DWP)

29%

$2,750

$1,100

NAMIC Members
(less than $50M DWP)

57%

$1,650

$800

Non-Members

0%

$5,000

$1,750
Note: Participation is required in order to purchase survey results.
*Bundled fee shown is reflective of further discounted pricing for NAMIC Members only. Ad-hoc survey purchases will be at standard price.
ADDITIONAL SERVICES WITH AON'S COMPENSATION ADVISORY PRACTICE
Aon's Compensation Advisory practice serves NAMIC members through projects related to executive, board, and employee compensation, pay equity, and pay transparency. Please contact Brian Snyder to learn more and be directed to the best resources within Aon for further information and a quote.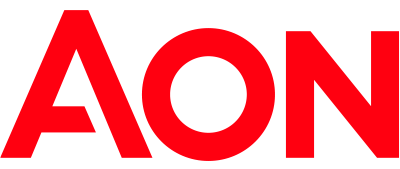 Survey FEATURES
Hundreds of entry–level through executive roles (mutual vs. stock)
Core elements of cash and equity compensation
Year-over-year trend analysis.
Survey coverage includes competitive benchmark compensation data for property/casualty insurance positions as well as infrastructure positions that support the insurance business. Pay data elements include:
Prior year and current year base salary
Target and actual annual cash incentive
Target and actual total cash
Long-term/deferred awards
Total compensation
Other Questions?
For specific questions relating to the survey, please contact Shelley Freitag at McLagan directly: shelley.freitag@aon.com.
For general survey questions, please contact NAMIC at compensationsurvey@namic.org or call (317) 875–5250.
ABOUT AON'S MCLAGAN
McLagan is part of the Human Capital Solutions practice at Aon and provides tailored talent, rewards, and performance expertise to financial services firms across the globe. McLagan compensation surveys are the most comprehensive, in-depth source of rewards data covering over 150 countries from more than 2,500 clients.